posted 19 May 2018
An undoubted highlight of our family programming this year is You've Got Dragons by the Taking Flight Theatre Company, a gently humourous and reassuring story about how children can cope with having nightmares. Director Elise Davison explained that nightmares are an issue close to her heart...
I was a terrible sleeper as a child. I used to hear the wolf motif from Peter and the Wolf and imagine myself up a tree as the wolf paced below. Now I have a dreadful sleeper myself - my mum says it is Karma! My eight-year-old really struggles to get off to sleep. She gets scared in a room on her own.
My five-year-old makes me remove her bad dreams from her ear every night as she panics about having them. I remember it being a massive fear! So, yes, bedtime routines have been a huge part of my life as a child and most definitely as a parent!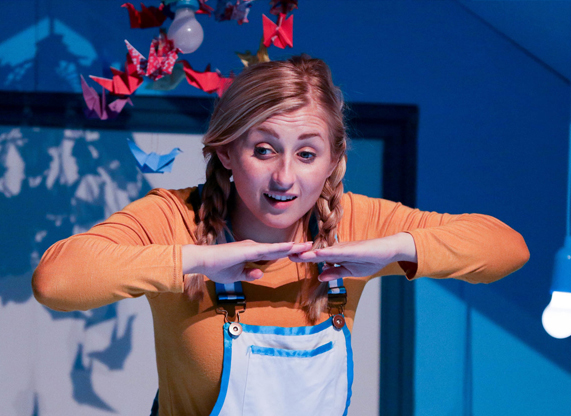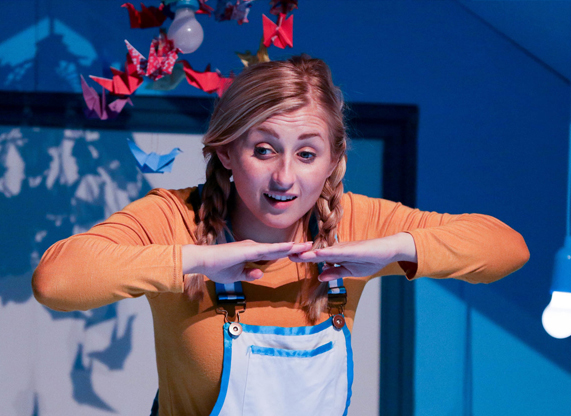 Elise set up Taking Flight with Beth House in 2008 because they wanted to break down the barriers to participation in the arts – especially for disabled and D/deaf people. She explained -
In the early days we ran workshops and produced tours, mainly outdoors, very homemade and on a shoestring, but they were always as accessible as we could make them. Ten years on and it's still myself and Beth and now Louise Ralph, three women with nine children between us, working ridiculous hours to continue to bring theatre to as many people as possible.
We are passionate about access and act as consultants for other arts organisations who want to become more accessible. We see access as an exciting creative tool, not a boring bolt on. We start with access, it's at the heart of what we do, and core funding would be nice!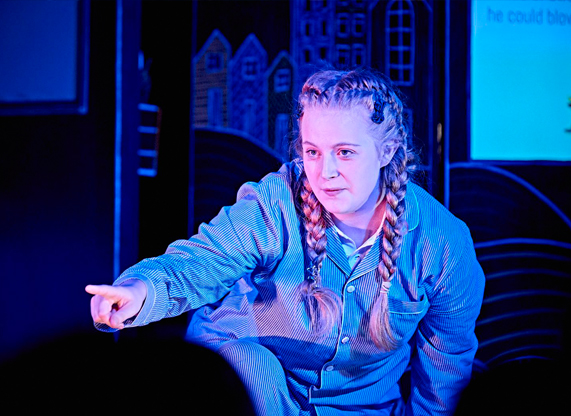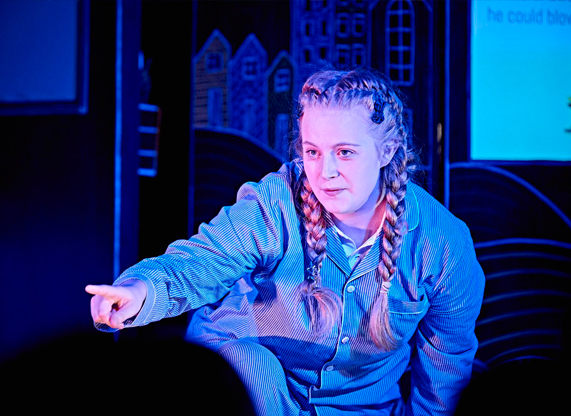 The company's belief in accessibility extends to the performers they work with, and even to the set.
The show has become our most inclusive one to date and now boasts inclusive British sign language performed by two deaf actors, live music, live audio description and animated creative captions. From humble beginnings on power point, the captions are now played on two huge TV screens housed in the set.
Stacey Jo Atkinson has worked really hard to make the design as accessible as possible with a large tactile model box which replicates the set and allows the audience to climb inside in the foyer at every venue.
We hope is that this show will provoke discussion, show young people that they are not alone, that we all have dragons and explore different ways to come to terms with them.